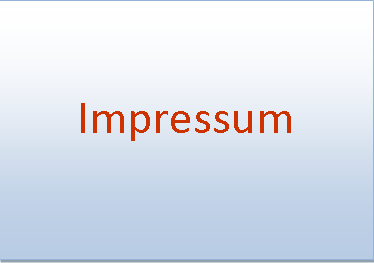 Legal Notice
Municipal Committee Rennsteig-Schwarzatal
Fröbel Network, represented by the City of Bad Blankenburg

*******************************************************
According to § 5 TMG, content responsibility of:
Mike George

Copyright
The reproduction or use of the text, pictures and flash animation available on this website in other electronic or printed publications is, without the express permission of the author, not permitted. If no byline is given, the author is considered to be the operator of this site.
Data Protection
Personal data entered onto our Internet website, for example name, address or other personal details, will never be given to a third party. Your data will be used only for the processing of your enquiry.
Notice of Liability
Despite careful control of all of our content, we accept no responsibility for external links. This responsibility lies with the operator of the linked site. We also do not accept any responsibility for any possible damages caused by computer viruses discovered while visiting our website or downloading data.
Anonymous Data Collection
It is possible to use all areas of our website without being asked to identify yourself. During your visit, the only data we receive is the name of your Internet Service Provider, the name of the website from which your visit is made, and the names of our websites which you have visited. This information is used for statistical purposes, in order to ensure our services suit your needs. Individual users remain anonymous.