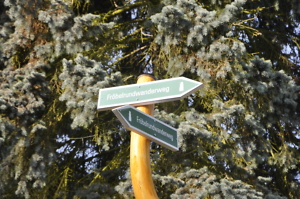 Following in the Footsteps of Friedrich Fröbel In and Around Bad Liebenstein
Fröbel spent his last years of life in and around the city of Bad Liebenstein and his achievements continue to bless the region even today. The c. 11-km Fröbel Circular Walking Trail In and Around Bad Liebenstein is an informative way to learn more about this great education reformist. A map in PDF-format is available here.
Further information about the places of interest encountered on the walking trail, GPS-information for orientation and a well-designed short film with photographs and text about the route can be found on froebelweb.